Solar Panel Cleaning San Diego CA
San Diego County's

Top Rated
Solar Panel Cleaning
Request a Quote - It Only Takes 10 Seconds!
Our Window Cleaning Company Has Been Featured On:




Produce More Energy with
Solar Panel Cleaning
Having solar panels cleaned regularly is essential to maintain optimal solar system performance and boost your ROI. Dust, grime, seagull poop, and other environmental pollutants severely impact the efficacy of solar panels. In fact, studies have shown PV panel performance can degrade by 20% or higher without regular cleaning and maintenance
Pure Cleaning Services in San Diego is available to clean rooftop solar panel systems on your home or business, solar carports, and even large ground solar systems. Beyond just a simple cleaning service, our technicians perform basic visual inspections of the entire solar array to ensure everything is in good working condition.
Benefits Of Our San Diego
Solar Panel Cleaning Services
Notice a Reduction in Solar Output?
Your Solar Panels May Need a Cleaning
If you notice a drop in solar production from your system, the first step should be to ensure your panels are clean and free from dirt buildup. Having dirty solar panels can significantly reduce the output of your solar system. At a minimum, it's recommended to have your panels cleaned twice per year, but in San Diego, many homes are near the ocean, where solar panels can get quickly covered in seagull poop and sea salt. In some cases, a quarter of solar panel cleaning may be necessary.
In San Diego, the salt in the coastal air and the lack of significant rainfall means regular solar panel cleaning is necessary to keep energy production high and protect the investment.
Are you in a rush?
Need To Talk To Someone Immediately?
Super Awesome Benefits For You To Enjoy...
We want you to know
We are committed to your happiness
Our Simple 3 Step Process
Working with us is as easy as..
We can restore your property instantly!
We Provide the highest quality
Solar Panel Cleaning
in San Diego CA

We offer a wide variety of cleaning services
So you won't have to look anywhere else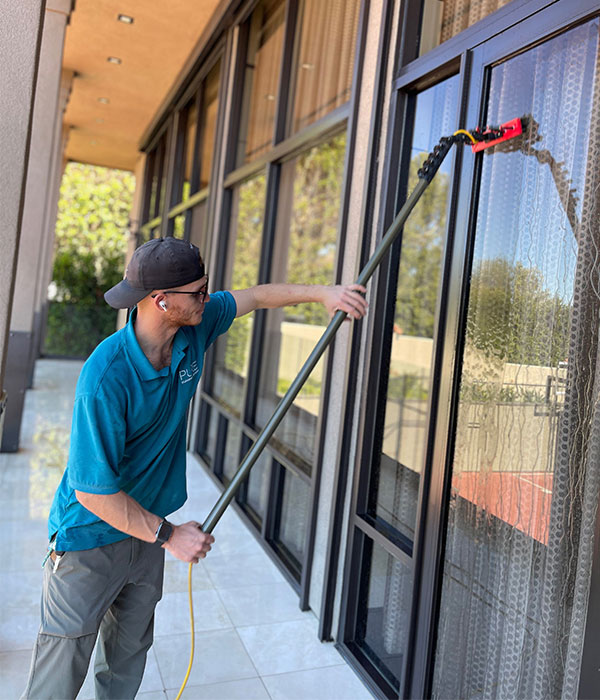 Frequently Asked Solar Panel Cleaning Questions
Got Questions?
We've Got Answers
Ready to restore your property?