Roof Cleaning San Diego CA
San Diego County's
Top Rated
Roof Cleaning
Request a Quote - It Only Takes 10 Seconds!
Our Window Cleaning Company Has Been Featured On:




Beautifully Restoring
Roof Cleaning Service
Roof Cleaning can dramatically improve the appearance of your home and, for some types of roofs, even protect it. Our roof cleaning service removes unsightly and damaging black algae streaks and more destructive advanced growth, such as lichen and moss, that has latched onto your roof. We use a process that removes years of organic growth from your roof so it can complement the rest of your home.
Although roof cleaning is dangerous in nature, at Pure Cleaning Service, we use our experience in the window cleaning industry to safely protect our technicians and your home by using advanced fall arrest systems.
Additionally, for tile roofs, we use our custom roof pads to distribute weight over a large area and protect your roof tiles from breakage.
Benefits Of Our San Diego
Roof Cleaning Services
Roof Cleaning Removes
Harmful Substances
Algae, mold, and other harmful substances can build up on the surface of your roof. Not only do they look dreadful, but these organisms can eat away at some types of material, which can cause a significant amount of damage. Our roof cleaning services ensure that these harmful substances are removed from your roof, preventing future damage and making your roof bright and clean again!
Are you in a rush?
Need To Talk To Someone Immediately?
Super Awesome Benefits For You To Enjoy...
We want you to know
We are committed to your happiness
Our Simple 3 Step Process
Working with us is as easy as..
We can restore your property instantly!
We Provide the highest quality
Roof Cleaning
in San Diego CA

We offer a wide variety of cleaning services
So you won't have to look anywhere else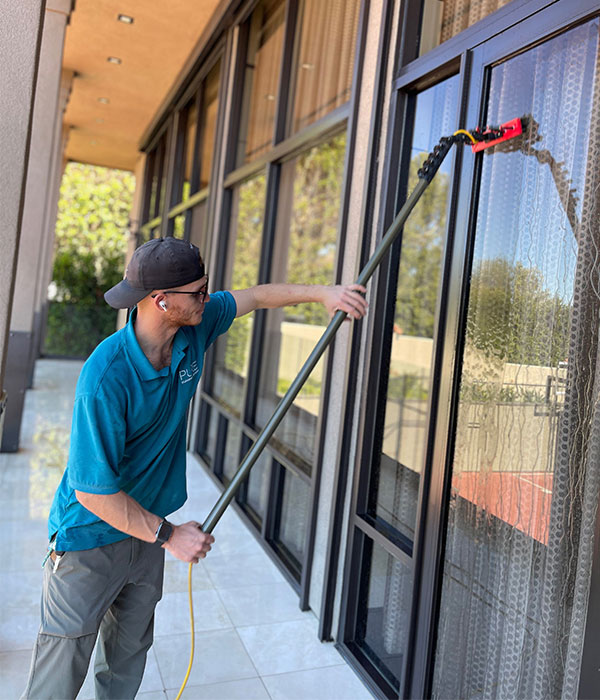 Frequently Asked Roof Cleaning Questions
Got Questions?
We've Got Answers
Ready to restore your roof?