Pressure Washing San Diego CA
San Diego County's
Top Rated
Pressure Washing
Request a Quote - It Only Takes 10 Seconds!
Our Window Cleaning Company Has Been Featured On:




Expert Pressure Washing
For Seriously Impressive Results
Do you have dirty or grimy surfaces in desperate need of deep cleaning? Pressure washing (aka power washing) uses highly pressurized water to remove dirt, mold, algae, oil, bird poop, grime, salt, gum, and other contaminants from concrete, brick, tile, stone, and other hard surfaces. Pressure washing can improve the appearance, smell, and safety of surfaces.
Pure Cleaning Services is located in San Diego and is a licensed pressure washing contractor (CSLB 1041995) in California. We are bonded, insured, and qualified to clean all surfaces and structures, including parking structures, parking lots, sidewalks, patios, trash enclosures, trash chutes, and more! With over 17 years of experience, Pure Cleaning Service is the San Diego Pressure Washing Industry leader.
Do you have a building in need of cleaning? Please see our soft washing page for information on a safer alternative to pressure washing.
Benefits Of Our San Diego
Pressure Washing Services
Custom Pressure Washing Services
Available Day or Night
Every property has unique challenges and problem areas when it comes to cleaning. Consider a maintenance cleaning plan to keep your property looking its best for an even better value! We offer free on-site inspections for pressure washing inquiries to evaluate the issues so we can give you a custom cleaning strategy and competitive price.
We are available for appointments any time of the day or night. In fact, most of our commercial pressure washing appointments are completed at night. Pressure washing after hours means we can work more efficiently and ensure our work does not disturb your staff or visitors.
Are you in a rush?
Need To Talk To Someone Immediately?
Super Awesome Benefits For You To Enjoy...
We want you to know
We are committed to your happiness
Our Simple 3 Step Process
Working with us is as easy as..
We can restore your property instantly!
We Provide the highest quality
Pressure Washing
in San Diego CA

We offer a wide variety of cleaning services
So you won't have to look anywhere else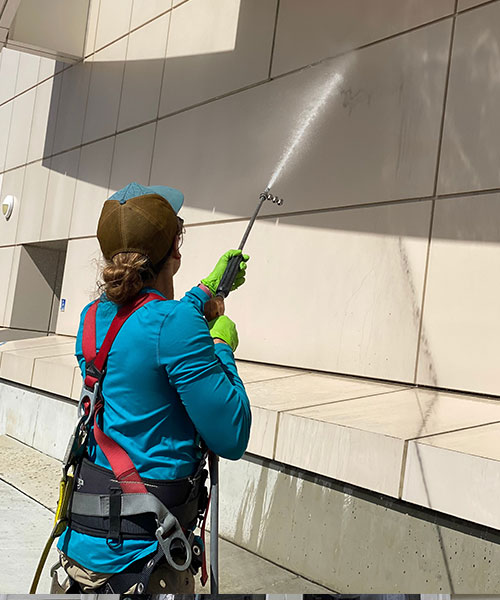 Frequently Asked Pressure Washing Questions
Got Questions?
We've Got Answers
Ready to restore your property?