Power Washing in Point Loma CA
Point Loma CA's
Top Rated
Power Washing
Over 50+ Reviews on Google, Yelp, and Facebook
Request a Quote - It Only Takes 10 Seconds!
Expert Power Washing
For Seriously Impressive Results
Do you have dirty or grimy surfaces in desperate need of deep cleaning? Power washing (aka pressure washing) uses highly pressurized water to remove dirt, algae, oil, bird poop, grime, salt, gum, and other contaminants from concrete, brick, tile, stone, and other hard surfaces. Power washing can improve the appearance, smell, and safety of surfaces.
Pure Cleaning Services is located in Point Loma CA and is a licensed power washing contractor (CSLB 1041995) in California. We are bonded, insured, and qualified to clean all surfaces and structures, including parking structures, parking lots, sidewalks, patios, trash enclosures, trash chutes, and more! With over 17 years of experience, Pure Cleaning Service is the Point Loma CA Power Washing Industry leader.
Benefits Of Our Point Loma CA
Power Washing Services
Custom Power Washing Services
Available Day or Night
Every property has unique challenges and problem areas when it comes to cleaning. Consider a maintenance cleaning plan to keep your property looking its best for an even better value! We offer free on-site inspections for power washing inquiries to evaluate the issues so we can give you a custom cleaning strategy and competitive price.
Are you in a rush?
Need To Talk To Someone Immediately?
Super Awesome Benefits For You To Enjoy...
We want you to know
We are committed to your happiness
What your neighbors have been
Saying About Our Services
Real Reviews From Happy Customers
Power Washing in Point Loma CA
I highly recommend Pure Cleaning Services. They came out to our preschool and power washed our playground structures, play houses, slides and bike area. The playground looks amazing. I didn't get the workers name that did the job, but I would like to recognize him for his excellent work. He was punctual, professional and efficient. I will be definitely be using their company again. 5 STARS ⭐️⭐️⭐️⭐️⭐️.
Ramona Christian
Power Washing in Point Loma CA
Service technician was thoughtful and professional. I have used Pure for over a year and have been very happy with the work Pure has performed at my home. I would not hesitate to recommend Pure to anyone.
Tom Halverstadt
Power Washing in Point Loma CA
Excellent service and results. Very timely and a 2 person crew made the job very efficient and quick. Professional, respectful, and friendly.
Richard Pietrofeso
Our Simple 3 Step Process
Working with us is as easy as..
We can restore your property instantly!
We Provide the highest quality
Power Washing
in Point Loma CA

We offer a wide variety of cleaning services
So you won't have to look anywhere else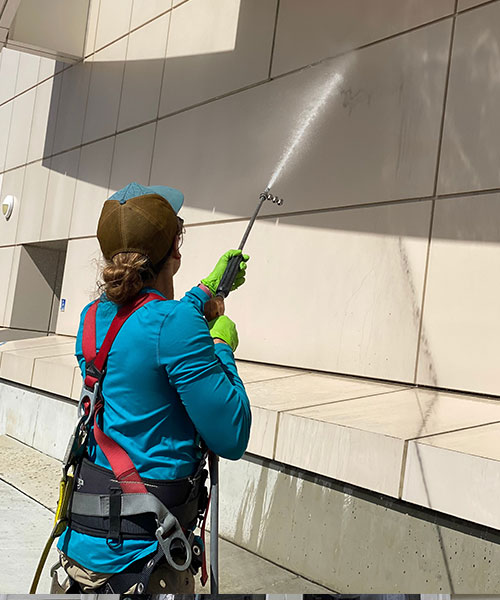 Frequently Asked Power Washing Questions
Got Questions?
We've Got Answers
Ready to restore your property?