House Washing in Rancho Santa Fe CA
Rancho Santa Fe CA's
Top Rated
House Washing
Over 50+ Reviews on Google, Yelp, and Facebook
Request a Quote - It Only Takes 10 Seconds!
Gentle, Yet Extremely Effective
Soft Washing Services
For delicate surfaces with heavy algae, mold, dirt, or organic growth, we utilize a process called "soft washing." This method uses very low psi to apply a detergent that attacks the dirt and organic material. It is then followed by a light rinse for an ultra-clean finish. This process is ideal for building walls of all types, shingle roofs, and other sensitive surfaces.
Pure Cleaning Services can restore the beauty of your Rancho Santa Fe CA house or commercial building and remove unsightly spiderwebs, dirt, bird poop, and algae with our unique soft washing systems. Some refer to this process as house washing, but this process is effective for ANY type of building or structure, not just residential dwellings.
Benefits Of Our Rancho Santa Fe CA
House Washing Services
Soft Washing Removes
Harmful Substances
Algae, mold, and other harmful substances can build up on the surface of your building. These organisms can eat away many of the materials of the building, which can cause significant damage. With soft washing (house washing) services, you can ensure that these harmful substances are removed from the surface of your building, which can prevent damage from occurring.
Are you in a rush?
Need To Talk To Someone Immediately?
Super Awesome Benefits For You To Enjoy...
We want you to know
We are committed to your happiness
What your neighbors have been
Saying About Our Services
Real Reviews From Happy Customers
House Washing in Rancho Santa Fe CA
Caleb was awesome from start to finish. Friendly, professional, hard working, efficient, detail oriented and really good at what he does. I am so happy I found Pure Cleaning Services. Thank you!!! I will recommend your company to all my friends.
Mary Anderson
House Washing in Rancho Santa Fe CA
Hands down awesome company! Everyone I've interacted with has been great and they do a fantastic job. Highly recommend.
Jordan Roach
House Washing in Rancho Santa Fe CA
Terrific company - from management to their service individuals. They are good, professional, and polite. I use them on my personal home and our rental houses too.
April Buchner
Our Simple 3 Step Process
Working with us is as easy as..
We can restore your property instantly!
We Provide the highest quality
House Washing
in Rancho Santa Fe CA

We offer a wide variety of cleaning services
So you won't have to look anywhere else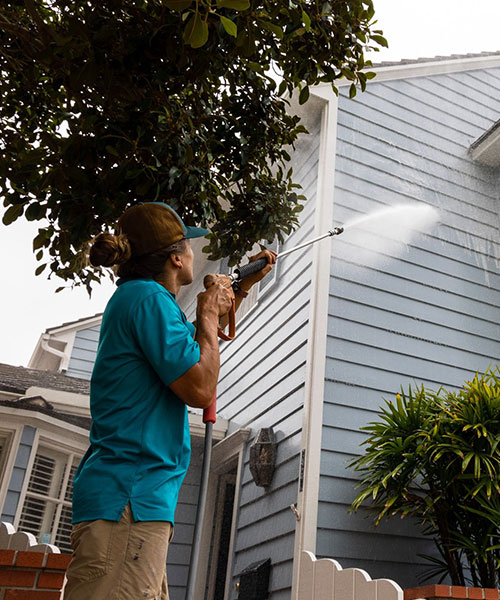 Frequently Asked House Washing Questions
Got Questions?
We've Got Answers
Ready to restore your property?